Pro Shop
The Cedars on Salmon Creek offers a full service pro shop to our golfers. As an amenity to our customers, our pro shop stocks a wide variety of golf equipment, clothing and accessories to satisfy the needs of every golfer.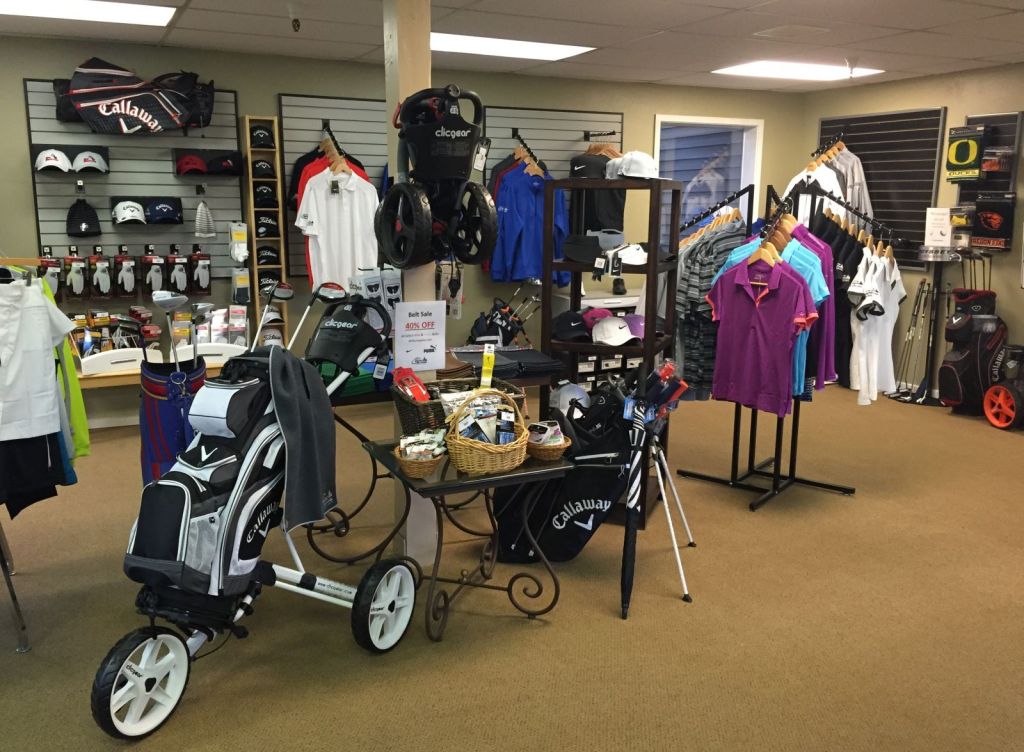 Cedars Merchandise
The pro shop carries our own specialty line of clothing and accessories featuring The Cedars on Salmon Creek logo, as well as many other name brand articles of clothing, equipment and accessories.
Competitive Pricing
Our pricing structure allows us to be competitive with the larger golf shops in the area. Ask us about gift certificates and tournament prizes for your upcoming event.
We've Got You Covered
The Cedars on Salmon Creek has you covered whether you are in need of a few new accessories, or if you are starting out and need to be completely outfitted from head to toe. Stop into the pro shop and get started on the right foot.
Practice Facilities
The Cedars on Salmon Creek has multiple practice facilities to help you address every aspect of your golf game. Our spacious practice putting green for personal drills and inspiring putting contests along with our expansive chipping area for wedge shots, bunkers for those beach-going days, and lessons "under cover" when weather is wet.
Whatever Your Skill Level
Whether you are a veteran or just starting out, you will find our practice facilities fundamental to the improvement of your game. Under the supervision of our professional instructor, Joe Cain or by yourself, you can be assured time spent at our practice areas will benefit your golf game and help you reach your full potential.
Arrive Early For Your Next Round
To take full advantage of our practice facilities, plan to arrive a little early for your next golf outing and see that practice really does make a difference!
Cedars Grill
CURRENTLY CLOSED
---
Events or Special Occasions
Banquet Facilities
CURRENTLY NOT ACCEPTING EVENTS